Emergency lighting ensures that there will still be light for people to escape out of the building in an event of a power failure caused by fire or other disasters.
Behind the emergency lamp, there is a battery which provides the energy to light up the lamp when there is a power outage. The LED version of the emergency lamp help consume lower power and hence the lighting during can improve or the battery size can be reduced.
The following are some of the emergency LED lamp available on the market.
Emergency LED Satellite Lamp
Emergency LED Satellite Lamp is mounted flush onto the conceal ceiling. It replaces the halogen satellite which consumes much more energy than LED.
Compare to halogen, LED consumes less energy and also generate much less heat.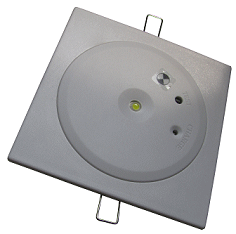 Emergency LED Tube Lighting
This is a tube form of an emergency LED lighting tube. The battery is self-contained in the tube itself. There are test button and indicators on the lighting itself to test if the lamp is working in the event of a power failure.
There is a lifespan to the battery. A test button is a must so that the lamp can be check regularly to ensure that the emergency lamp is in working condition.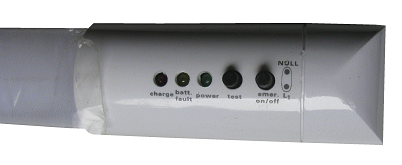 Emergency T8 LED Tube Lighting
This is a T8 LED tube integrated with emergency features. Comes with 2FT and 4FT lamp. This lamp design allows it to be fitted on your existing T8 lighting fitting without much modification. It is designed to be backwards compatible to normally T8 lighting.

You can now easily convert your T8 lighting with emergency features. Enhance the safety of your workplace without major electrical wiring renovation.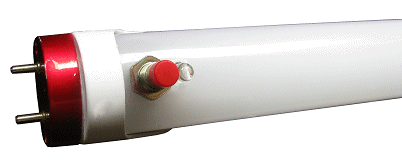 A test button and LED indicator are integrated into the tube to help test the battery and the light in an event of power failure.
Emergency Compact LED Ceiling Lamp
This is a self-contain compact emergency LED ceiling lamp. Battery integrated inside the lamp. Test button and LED indicator are accessible behind the front cover.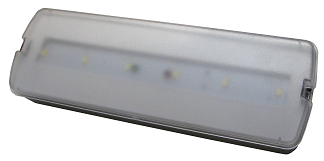 Emergency LED Ceiling Lamp
This is a big LED ceiling lamp with the emergency feature inside. Self-contain battery. A test button and an indicator are located on the side of this ceiling lamp.
Design for home use. You can easily have emergency lighting for your home using this LED ceiling lamp.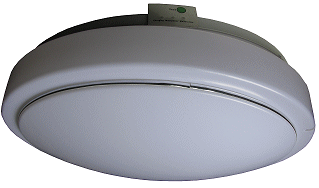 Emergency E27 LED Bulb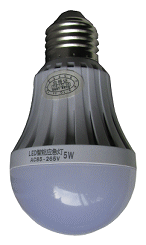 Self-contained battery in E27 LED bulb with emergency lighting feature. Convert your E27 bulb to an emergency lamp.
Emergency LED Driver for Downlight
Emergency LED Driver
This emergency LED driver provides LED panel with power when there is a power failure. In normal operation, the driver will light up the LED and also charge the built-in battery.
The connected LED lamp can still be controlled via your wall switch. You can switch off the light to conserve energy. When there is a power outage, the LED lamp will light up no matter the wall switch is on or off.

Every Building Needs A Unique Emergency Lighting Solution
For more information on Emergency LED Lamp for your building installation, please contact saveOne.

Number one energy saving products for offices and building.
Contact saveOne today.